The museum has over 200 exhibits in the 1930s stable building. The exhibits focus on baskets made from 15 different local materials. Some of these materials are growing in the gardens around the museum.
The exhibitions include basketry tools and various techniques for functional and decorative baskets.
All of the baskets have been collected by Ankaret Dean in her 40+ years as a fibre artist and instructor. Some baskets in the exhibition were made by Ankaret, others by First Nations basketmakers from across Canada, and some by international basketmakers. Some examples are shown below.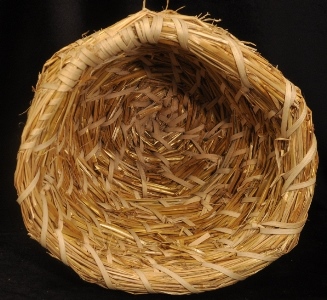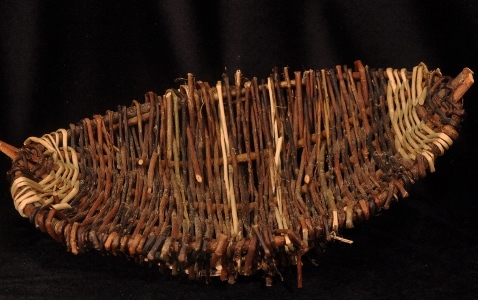 Some of Ankaret's publications are also for sale at the museum. These include:
The Best of the Basketry Express: 1985-1990
Another Best of the Basketry Express: 1990-1995
Yet Another Best of the Basketry Express: 1995-2000
Details about many of the exhibits are in these publications, including in some cases, instructions on how to make the baskets or basketry items.